Possibilities
To date 7 different designs have been discovered or mentioned in earlier publications that do not meet all of the criteria to be classified as Avery style needle cases. Currently there is not enough information regarding these items to determine if they are Avery style needle cases or not. Until additional information is available these items will remain as possibilities. If you have additional information that will help prove these are in fact Avery needle cases, please contact us.
Photo gallery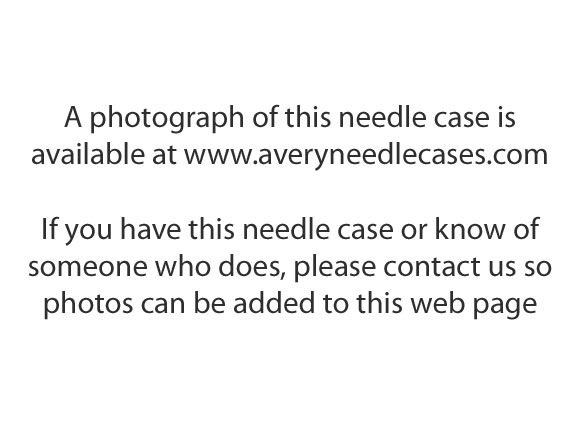 Boy with Boat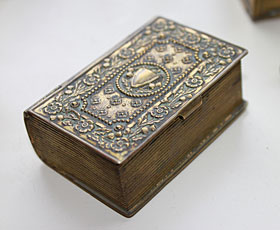 Book Box closed and open (photos courtesy of Sandi Falconer)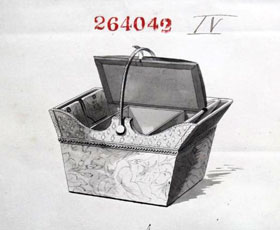 Ladies Needle Basket (earthenware item registered to Thomas Harper Redditch - a photograph of this item can be found in Victorian Brass Needlecases by Estelle Horowitz and Ruth Mann, however it is listed as "metal ornamentation only").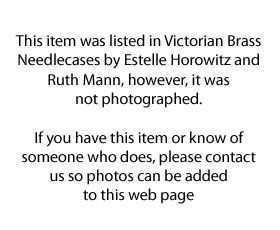 Rainbow Casket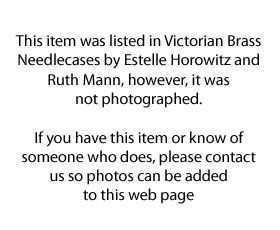 Rocking Horse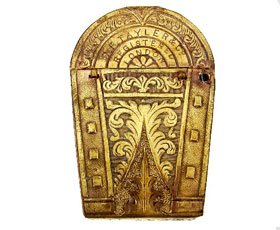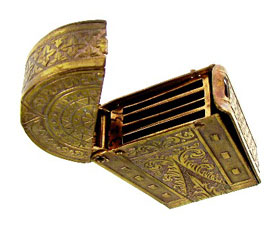 Sarcophagus closed and open (photo courtesy of Bunny's Place)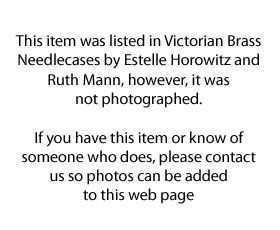 Treadle Sewing Machine