Companies
Many different company names are stamped or engraved on Avery style needle cases and collectors sometimes wonder what that means. More often than not you'll find examples of the same needle case with a different business name on each. Did all of these companies design or manufacture these needle cases?
To date no records have been found that indicate how many needle cases were actually produced or exactly who manufactured them. Therefore we must base our conclusions on the data that is available. Using information gathered from collectors in the U.S.A. and Australia, eBay auctions and historical sources (business directories, archives in the UK, Google books, etc.), 227 unique designs have been identified. Of these, 188 are signed by 70 different companies; 23 needle manufacturers and 47 other companies; 127 (68%) have been found with the W. Avery & Son name. However, only 24 companies actually registered the 202 designs/patents uncovered to date including some designs which were never manufactured. Avery registered 122 or 60% of these. The other companies whose names appear on Avery style needle cases must have been licensees or agents of these designers/patentees. Analysis of this data clearly shows that Avery was the main source of fancy brass needle cases. The companies associated with Avery style needle cases can be broken down into three groups: needle manufacturers, designers/patentees and licensees/agents.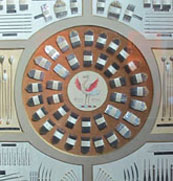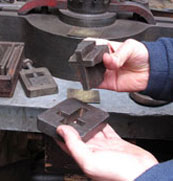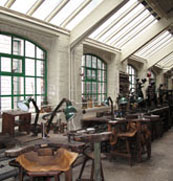 Definitions
Needle Manufacturers - companies whose main purpose was to manufacture and sell needles.
Designers/Patentees - companies who designed and registered or patented Avery style needle cases.
Licensees/Agents - According to Wikipedia, "a licensee is someone who has been granted a license. The term is most widely used in businesses where a company licenses its name to another company to produce products outside of the original business's specific expertise, as when a fashion house licenses its name to eyewear producers or perfume companies." By contrast "an Agent is one who acts for, or in the place of, another, by authority from him; one entrusted with the business of another." With regard to Avery style needle cases, licensees/agents are the companies who made arrangements so they could place their names on needle cases that were designed/patented by another firm. Unfortunately no records exist that show the details of these arrangements; therefore, all we can do is offer reasonable explanations based on the historical information that is available.