HOME
ORIGINS
NAME INDEX
FAMILY HISTORIES
FAQS
COAT OF ARMS
NEWSLETTER
MESSAGE BOARD
HONOR ROLE
EMAIL
LINKS
Honor Role - Misc. Veterans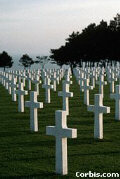 Click on one of the items below for a summary of the war or a short biography about one of our Coulthart ancestors/descendants who served during misc. time periods.
---
Summary of the South African Boer War
The Boer War was a conflict between the Dutch-descended population in South Africa, called Afrikaners, or Boers, and British settlers. In 1814 Great Britain acquired the Cape of Good Hope and began expanding her possessions in southern Africa. More British settlers were lured to the area in the late 1880's when gold and diamonds were discovered. This caused ill feelings among the Afrikaners who felt their independence was threatened by an influx of immigrants. The British governor of Cape Colony resented the Afrikaners treatment of British subjects and amassed a force of at least 50,000 British troops. Hostilities began on October 9, 1899 when the president of the South African Republic demanded the withdrawal of all British troops with the alternative of formal war. The war ended four years later with the signing of the Treaty of Vereeniging on March 23, 1902. Not long after, the whole of South Africa became a part of the British Empire. British subjects from all of her colonies served during the Boer War and about 28,000 men were killed.
Return to top of page
---
Robert Colthart (1841-1935)
Malvern Mounted Rifles, New Zealand

Robert Colthart was born in Crawfordjohn Parish, Scotland in 1841. His parents were William Colthart and Janet Cock. He immigrated to New Zealand in 1862 and married Margaret Fullerton in 1866. Robert and Margaret had nine children: Annie (1867), Margaret (1870), Agnes (1872), Robert (1875), William (1877), Edward (1879), Thomas (1881), Mary (1883) and James (1889).
During the South African Boar War, Robert joined the Malvern Mounted Rifles and although he did not leave New Zealand, he was prepared to in case he was needed. Robert passed away in 1935.
Return to top of page
---
Edwin Darwin Hughes (1904-1998)
U.S. Navy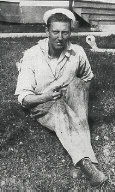 Edwin was born in 1904 in Mankato, Minnesota. He was the son of Thomas Hughes and Henrietta Coulthart. His mother died when he was 15 years old and he went to Clark, South Dakota to live with his sister and her family. In January 1921 when Edwin was 17 he convinced his brother-in-law to allow him to join the Navy. He enlisted for three years and was sent to boot camp at Goat Island, California where he trained as a radio operator. After boot camp he spent time at Taloosh Island in Puget Sound, Washington. During his years in the Navy Edwin sailed on the battleship U.S.S. California which was based out of Long Beach, California. This battleship was built in Mare Island, New York in August 1921. For 21 years it served as flagship of the Pacific Fleet, then as flagship of the Battle Fleet. Her measurements were: length, 624 feet; bean, 97 feet; displacement 32,300 tons; speed, 21 knots; and complement, 57 officers and 1,026 enlisted men. She was armed with (12) 14"/50 guns, (14) 5"/51 guns and (2) 21-inch submerged torpedo tubes.
Between 1921 and 1924 Edwin sailed to many exotic ports on the U.S.S California including: Culebra and Vieques Islands in the Virgin Islands; Puerto Rico; the Panama Canal; Honolulu, Hawaii; Sitka, Alaska; and Hong Kong, China.
After his discharge in 1924, Edwin returned to South Dakota where he met and married Theresa Voss in 1925. Edwin and Theresa had three children Ethel (1928), Patricia (1933) and James (1936). The family moved to Park Rapids, Minnesota where Edwin worked as a linotype operator at the local newspaper, the Park Rapids Enterprise. He retired in 1969 and moved to Menagha, Minnesota where he and his wife opened a rock shop. He passed away at age 92 in 1998. Edwin was the grandson of William Coulthart (1833-1916) of Waseca, Minnesota and the great-grandson of William Coulthart (1800-1880) of Morewood, Ontario.
Return to top of page
---
Leonard Bruce Coltheart (1906-1966)
Royal Australian Navy
Leonard was born in 1906 at Lottah, Tasmania. He was the youngest child of James Coltheart and Lizzie Bloomgfield. He enlisted in the Royal Australian Navy and was trained as a radio technician, serving in the Mediterranean and at shore transmitting stations, including Frankston and Victoria in the 1930's. In 1938 he married Enid Cameron and they had two children: Max (1939) and Lenore (1940). Leonard was posted to Belconnen in Canberra and served at H.M.A.S. Coonawaara in Darwin during WWII. He was promoted to Chief Petty Officer and returned to Belconnen after the war. He retired from the Navy in 1954 and passed away in 1966 at age 59 from a complication of childhood rheumatic fever. He was the grandson of John Colthart (1833-1937) who emigrated from Scotland to Tasmania in 1855.
Return to top of page
---
Bibliography
Information on Robert Colthart submitted by Shirley Colthart of Christchurch, New Zealand.
Information on Edwin Darwin Hughes submitted by Terry Meinke of Palatine, Illinois.
Information on Leonard Bruce Coltheart from Max Coltheart of Northwood, Australia and Neil Nicklason of Currumbin, Australia.
Microsoft Encarta Encylopedia
Return to top of page